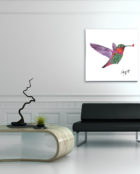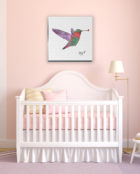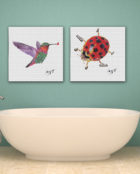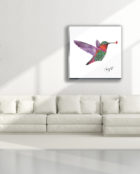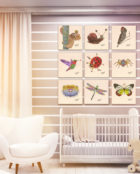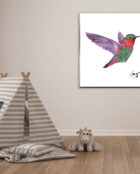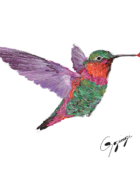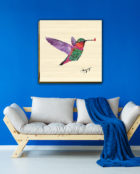 Hummingbird Wall Art
Hummingbird Wall Art By Gogimogi
#gogimogihummingbird
#gogimogiwallart
Gogimogi, The Artistically Geeky Design House based in Pasadena, California is committed to the study of humor and color, inspired by nature.
Our Hummingbird wall art is one of our signature designs from our classic collection. Please see available print materials and sizes below.
All our wall art come with wall mounting fixtures.
The liquid acrylic finish is a high-gloss, high-polish finishing texture that we highly recommended for optimal display of our designs.  It requires a longer turnaround-please see shipping details below.
Customized sizes, larger prints, other finishing textures including oil, and framing options are also available. Please contact us for more details.
__
AVAILABLE PRINT MATERIALS:
1/4″ Wrapped Canvas Matte
1/4″ Gloss Canvas with Liquid Acrylic Finish
1/2″ Bamboo
1/2″ Birchwood with Liquid Acrylic Finish.
__
AVAILABLE SIZES
8×8
10×10
12×12
16×16
20×20
24×24
30×30
36×36
9×12
12×16
18×24
20×24
24×36
30×40
__
Shipping Details:
All wall art with Liquid Acrylic finish requires a 4-week turnaround.  All other wall art will ship within 7-10 business days.
__
MADE IN USA
Hummingbird Wall Art available on a variety of surfaces and sizes.
| | |
| --- | --- |
| Print Material | 1/2″ Bamboo, 1/2″ Birchwood Liquid Acrylic Finish, Canvas Gloss Liquid Acrylic Finish, Canvas Matte, Watercolor Paper |
| Size | 10×10, 12×12, 12×16, 16×16, 18×24, 20×20, 20×24, 24×24, 24×36, 30×30, 30×40, 36×36, 8×8, 9×12 |